Ben

Head of Sales

Meir

Head of Product

Lisa

Head of Procurement

Jezel

Customer Success
Our Story
We're just two brothers and a small US-based team of passionate product creators.
We love creating quality, innovative products for our customers, and we thank you for giving us the opportunity!
Whether it's our handlebar towels, super versatile fans, or shoe hooks, all of our products were made with fellow riders like YOU in mind.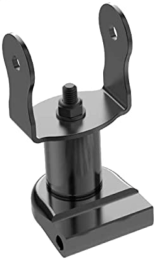 Discover how you can make the most out of your Peloton experience.
See you on the leaderboard!! 💪
Why we donate 10% of our profits to charity.
"If there is a needy person among you [...] you must open your hand."
Deuteronomy 15 : 9-10
We believe that if we can improve people's quality of life without significantly reducing our own wellbeing, we totally should.
By donating to highly effective charities, we are doing just that.
If you'd like to join us in donating 10% of your income to charity, here's a great place to start.